Pet Peeves
Everybody has certain things that just get under their skin and irritates them. Until now, I never have made a list of my own pet peeves. My web site seems to be a logical place to put this list. And if your pet peeve list includes people who put their pet peeves on web pages ... well, that's just too bad!
Now, in no particular order ..........

Perfumes and colognes

Frantic weather announcements
If you load the napkin holder at fast food restaurants, read this!
Left turns at lights with no left turn signals
More to follow as I find time to add to this page!
---
Just Because You Like The Smell Doesn't Mean Everyone Else Does!
If you (1) prepare or serve food in a restaurant, (2) make the beds in hotel rooms, (3) use a telephone that someone else may also use, or (4) shake anyone's hand, then may I strongly suggest that you minimize, and preferably eliminate, your use of perfumes and colognes. Many people are allergic to them and/or can't stand the smell. I don't know how many times a waitress has brought my drink to the table, and then I get a big whiff of her stinking perfume when I raise the glass to my lips. And when I lay my head on a hotel room pillow after a long day on the road, the last thing I want is a pillowcase that smells like it came from a New Orleans house of ill repute. This is what happens when the maid has two weeks worth of Eau de Stinko on her hands when she pulls on the pillowcases. And for you men out there .... if you have cologne on your hands, don't bother to shake mine! The smell will be passed from you to me, and the only thing that can get rid of the smell is a steam pressure washer. OH ..... one more thing .... if you are going to be near a lot of people in a small enclosed area for an extended amount of time ... do all of us a favor and forget the stinkum sauce. Nothing is worse than being cooped up in a full plane right next to some lady wearing a month's worth of Faberge inventory.
---
It's Just A Damn Thunderstorm!! Get Over It!!
First, let me say that I realize that thunderstorms can be very dangerous. But the point is that I know that. If I am outside, and I see thunderclouds and lightning strikes approaching, I know that I should get inside as soon as possible. My parents and school teachers taught me this when I was a child, and my common sense tells me that this is something important to remember. Therefore, my cable TV provider and the local television stations do not need to plaster warnings on the TV screen every five minutes when a summer thunderstorm is passing through a county that is forty miles away from me! This is especially true when they time it to coincide with, for example, an important birdie putt in the U.S. Open. And new technologies give them more ways to do this and make it even more obnoxious. I now have digital cable TV, so now the cable provider puts these warnings on EVERY channel simultaneously; you can't get rid of it! And it is preceded with the most obnoxious loud noise ever conceived of and created by the human mind. Please .... put a button on the cable TV remote that lets me turn this crap off!
And a related pet peeve ..... if you are a TV weatherman, I do not feel the need to have a meteorology lesson every night. Just give me your best educated guess at what the weather will be like tomorrow.
---
There is a reason that the napkins are folded so that one edge is lower, like this: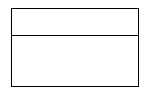 You see, there is a slot in the end of the napkin holder, like this: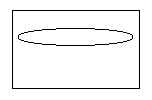 And the designer of the napkin holder intended that the napkins be loaded into the holder so that the folded edge is visible through the slot, like this: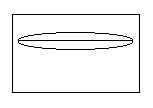 Therefore, you can reach through the slot, grab the edge of the napkin and easily remove it. However, if some moron loads the napkin holder backwards, so that nothing but flat napkin is showing through the slot, it is much more difficult to remove the napkin. Therefore, if you work in a fast food restaurant ...
DON'T PUT THE #@%&#@ NAPKINS IN BACKWARDS!! OK?!?
---
If you run a convenience store (or any store) that has double-sided glass doors, I have one simple request ...
DON'T LOCK ONE OF THE DOORS, OK?!? ARE YOU TRYING TO INJURE ME?
You see, when I see double doors, I expect both sides to be unlocked. Somebody can come out one side while I'm going in the other side. Amazing concept, isn't it? But if you lock one side (listen carefully now) I CAN'T TELL! I might as well be walking full speed into a brick wall.
---
Picture this situation ...
You are in rush hour traffic. You are waiting to turn left at a traffic light that has no separate signal for left turns. There is a continuous line of cars coming from the other direction, going straight. Hopefully, you already know this, but just in case you don't:
IF YOU DON'T PULL OUT INTO THE MIDDLE OF THE INTERSECTION WHEN THE LIGHT TURNS GREEN, YOU WILL NOT BE ABLE TO TURN LEFT UNTIL TRAFFIC DIES DOWN IN AN HOUR OR SO, AND THE HORNS THAT YOU HEAR ARE COMING FROM ALL OF THE PEOPLE BEHIND YOU THAT YOU HAVE INCONVENIENCED WITH YOUR INEPTNESS!
If you pull into the intersection when the light turns green, you will be able to turn left when the next yellow light stops the oncoming traffic. If you are really paying attention and turn at the earliest opportunity, two or even three cars might be able to turn left (if you pull all the way into the center of the intersection, thus letting a few others behind you also get into the intersection). But if you stay put when the light turns green, zero cars will be able to turn left. You really don't want that to happen, do you?
---